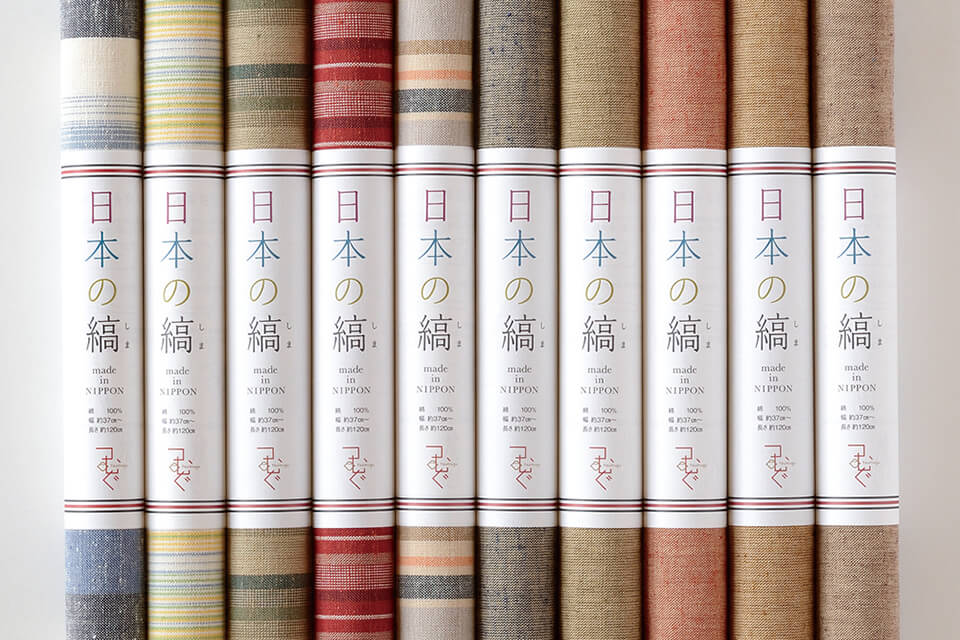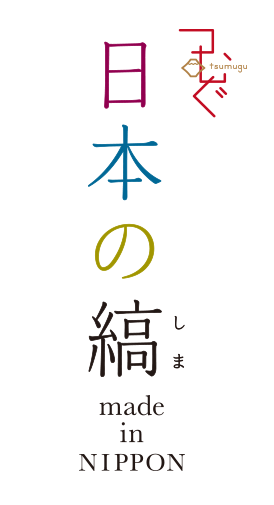 Japanese Stripe Patterns
We produce "Japanese stripes" that express the four seasons, aiming to create traditional striped patterns that represent Japan.These fabrics are widely used, from traditional dress such as kimonos, arts & crafts to homewear. We supply over 150 different patterns on a steady basis.
※ Enshu Men Tsumugi is available in weaving widths ranging from approx. 40cm narrow width to 120cm wide width.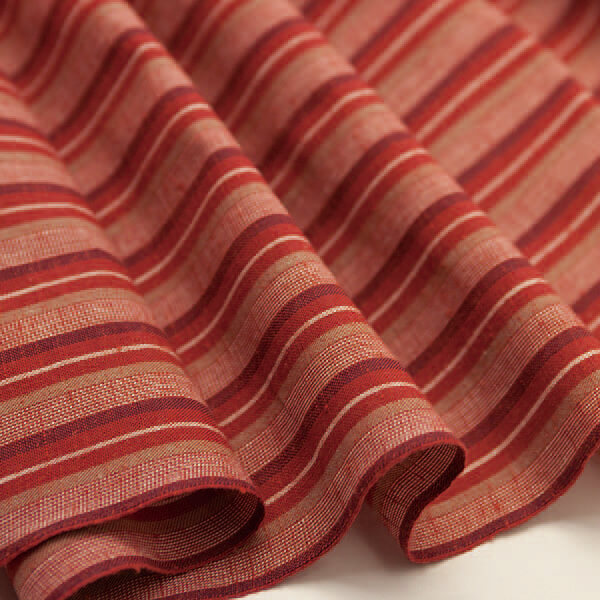 Akiakane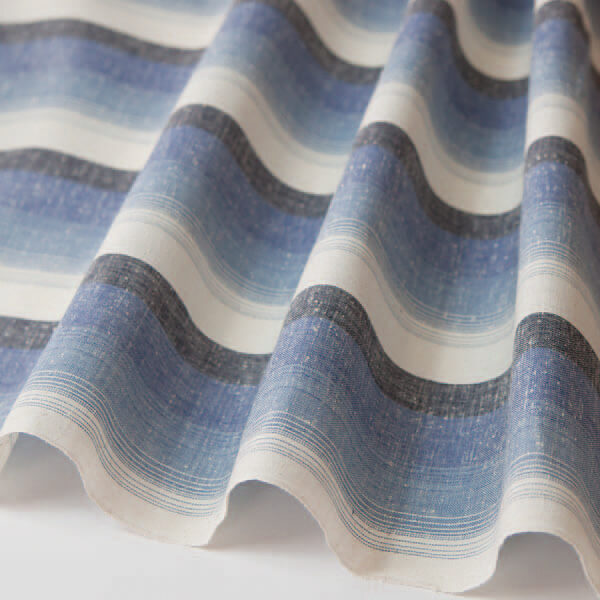 Fuji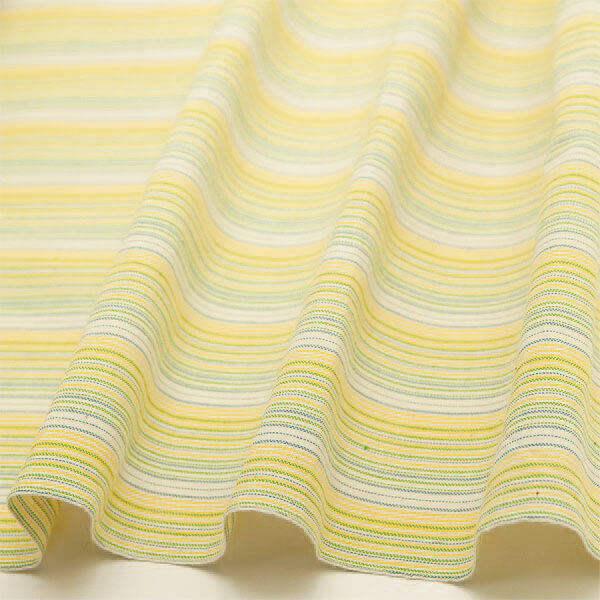 Koharu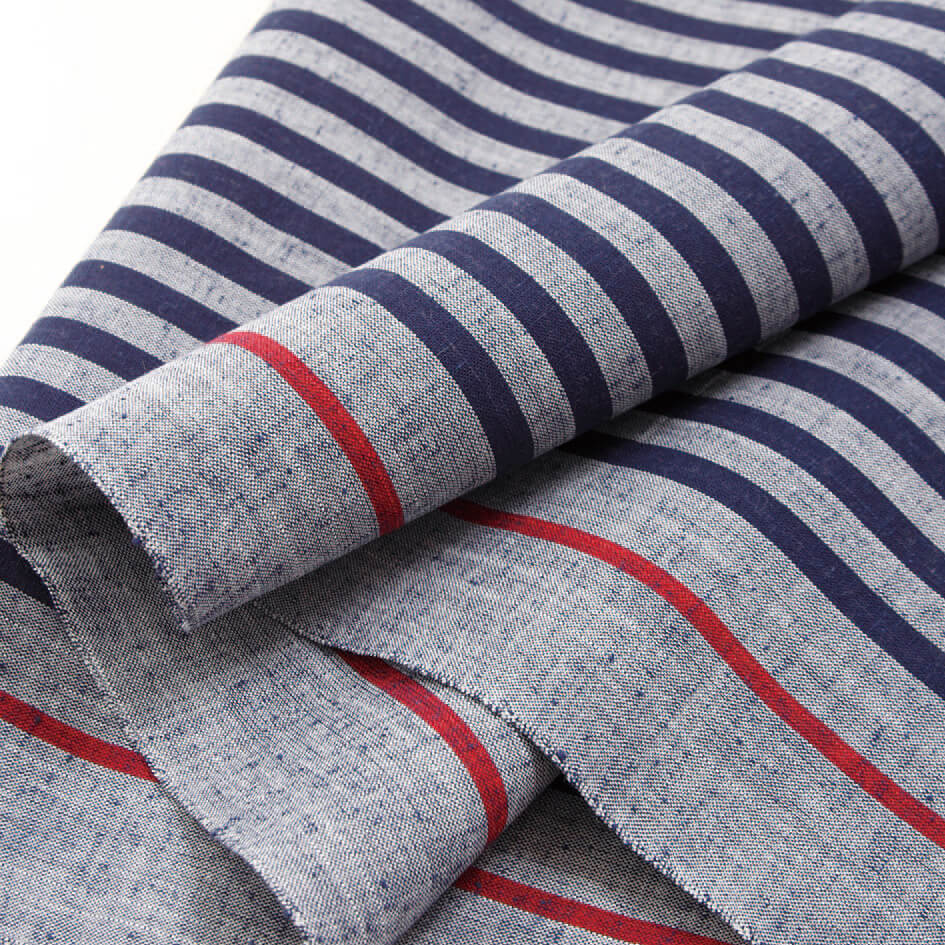 Daimyo-jima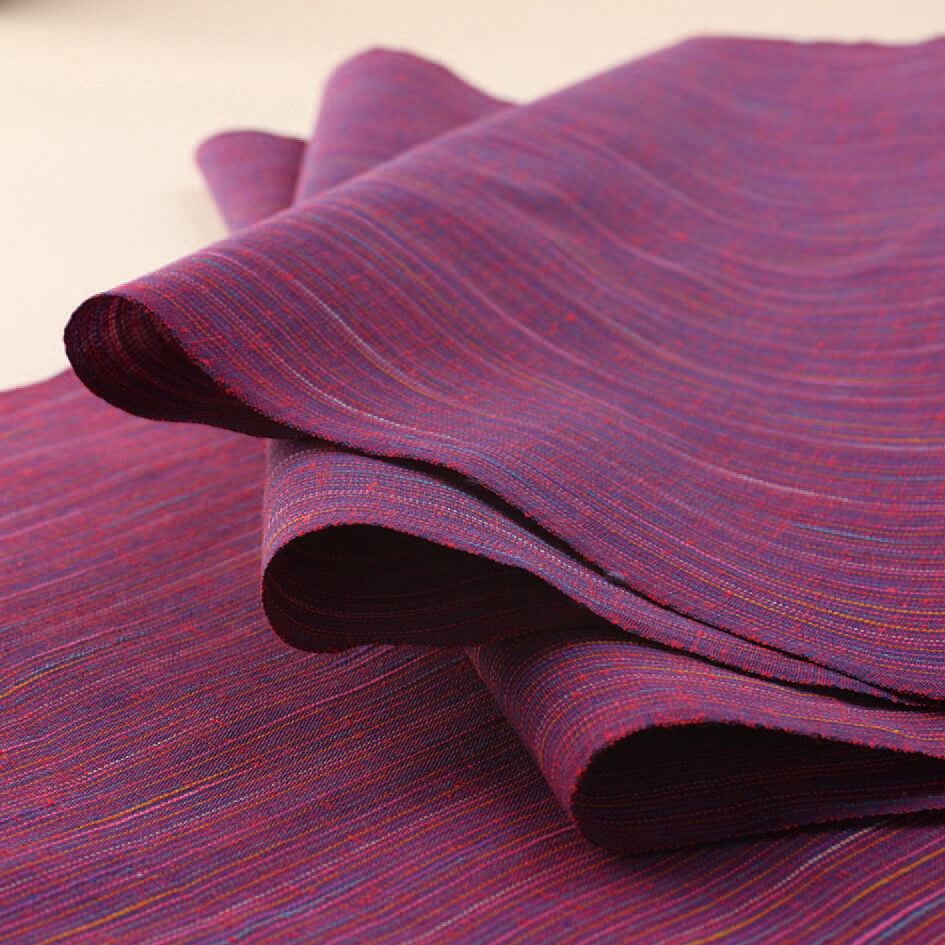 Manjushage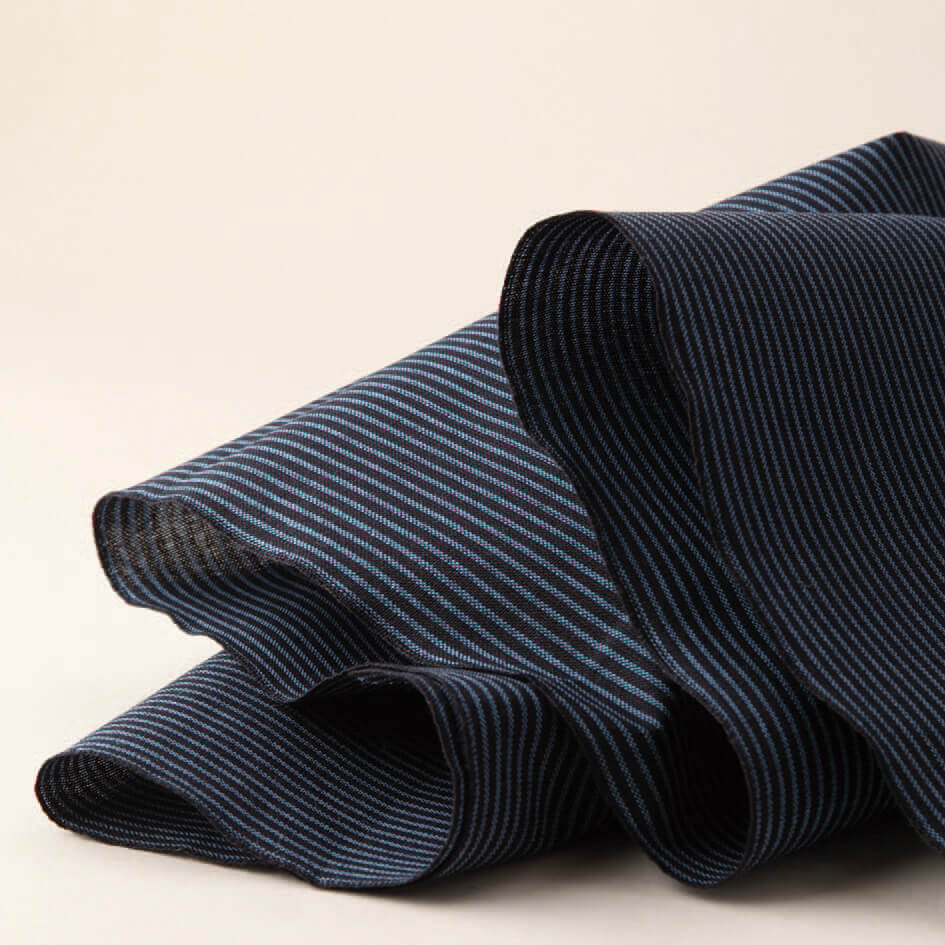 Taisho 1
NUKUMORI KOUBOU
Original Brand
"Tsumugu" is the NUKUMORI KOUBOU's original brand. Our specialty is "Made in Japan". We propose arts & crafts go well with contemporary lifestyles. Our products are characterized by warm and nostalgic colors, unique textures, and simple designs that can be cherished for a long time.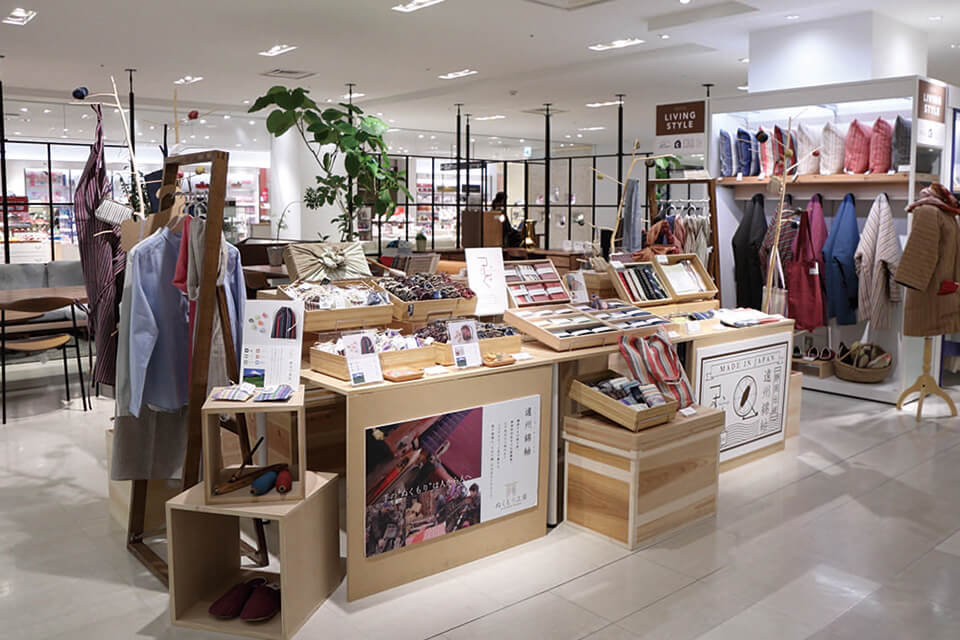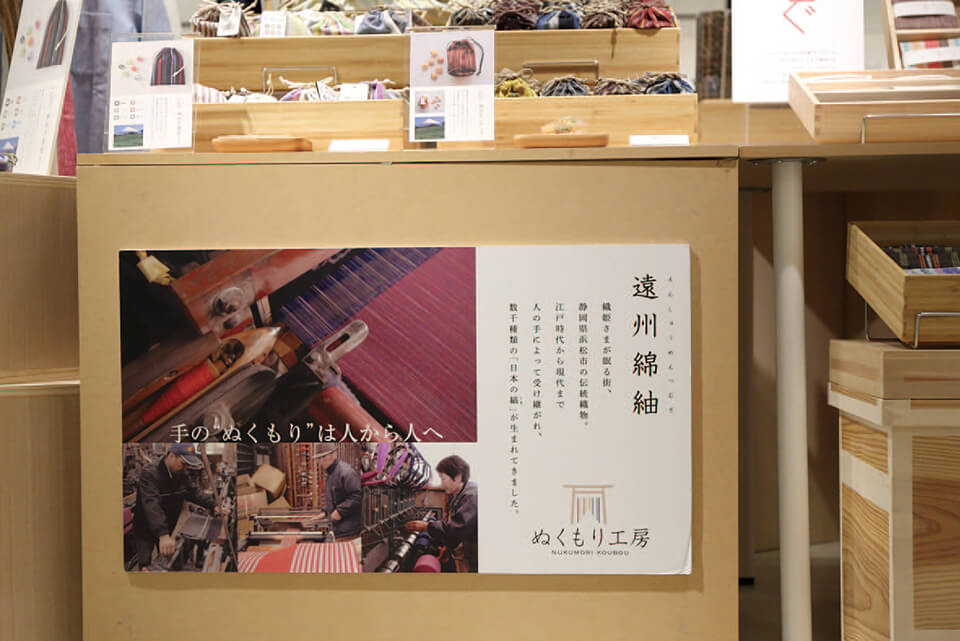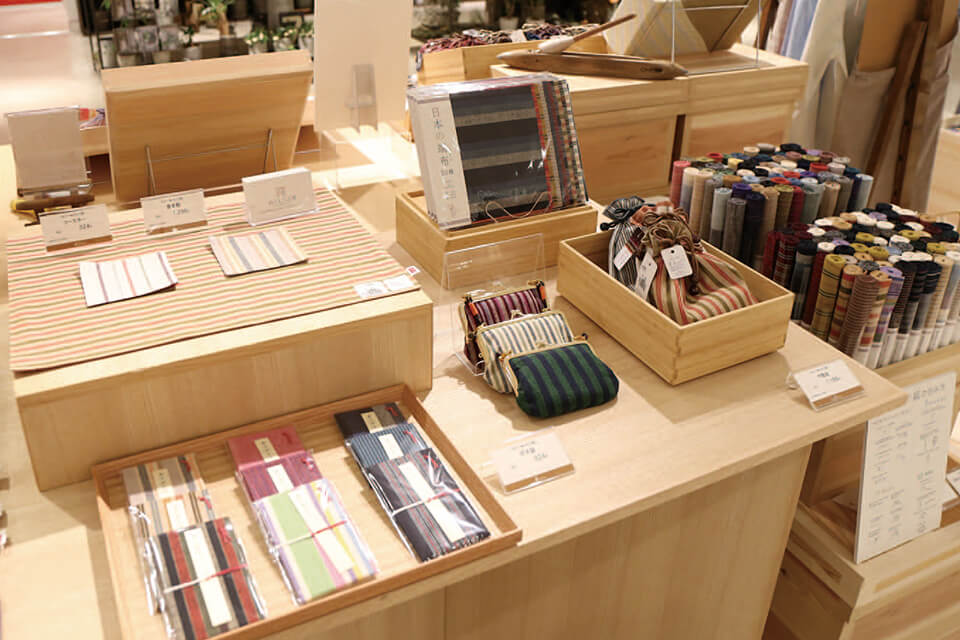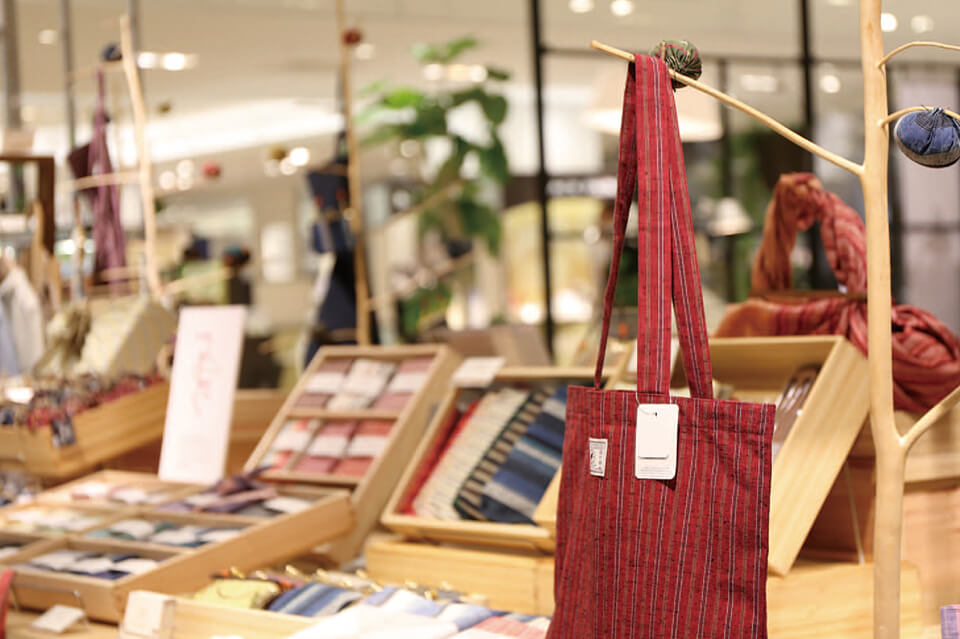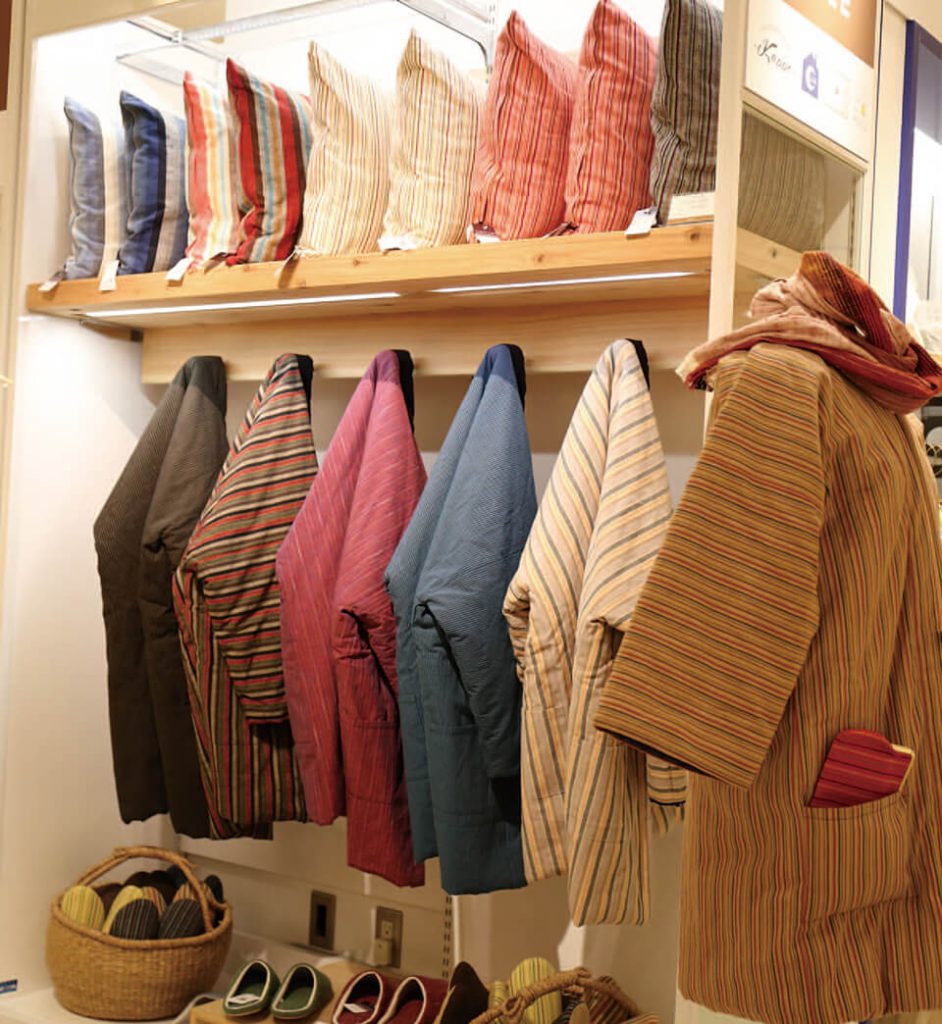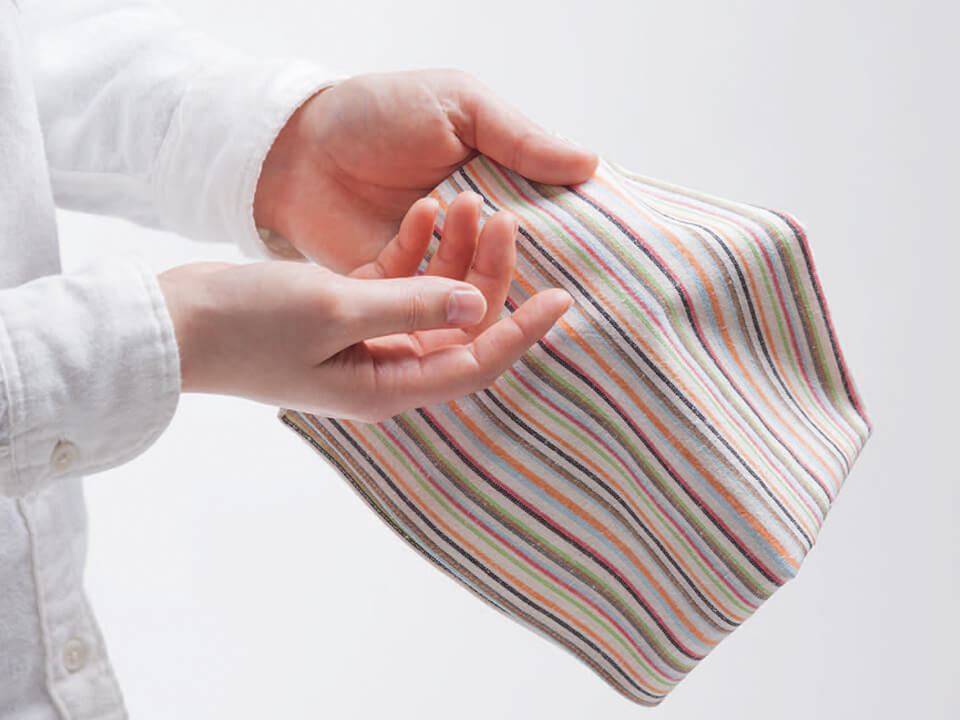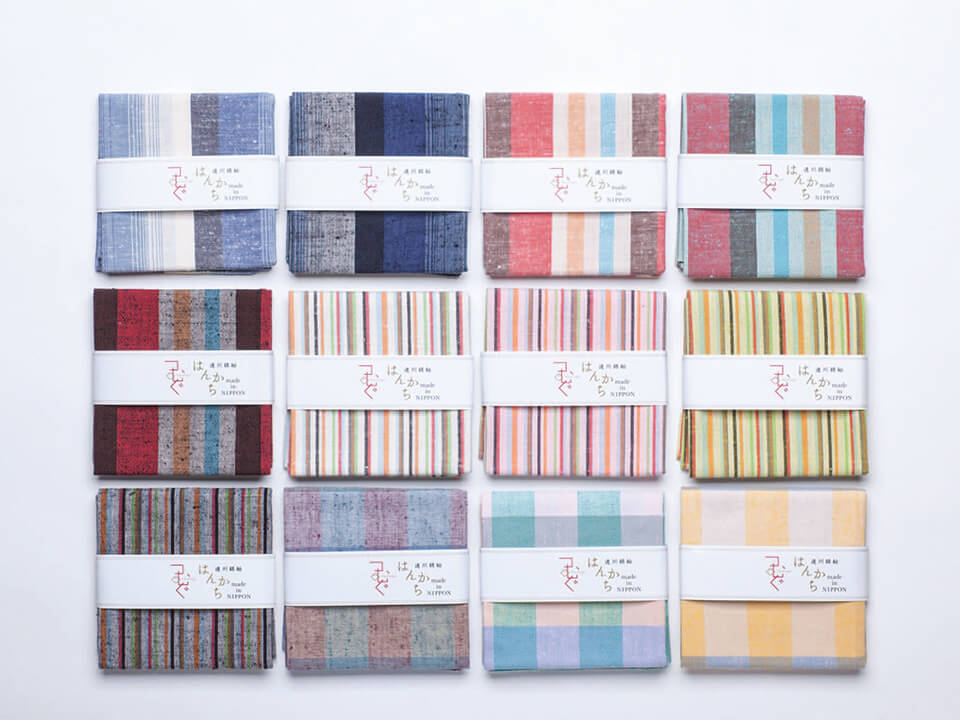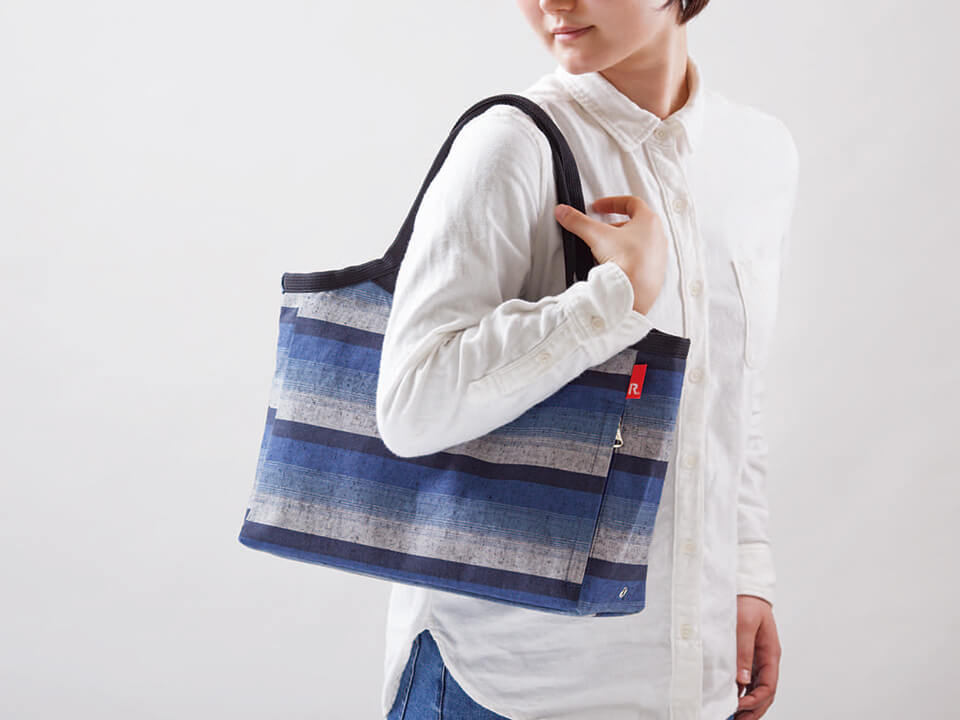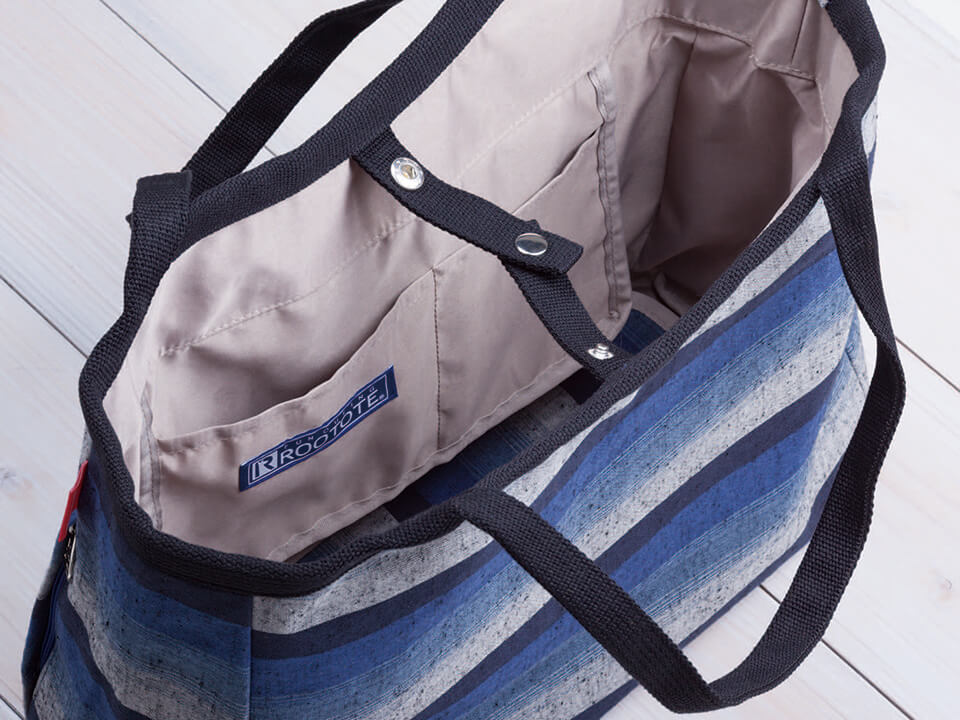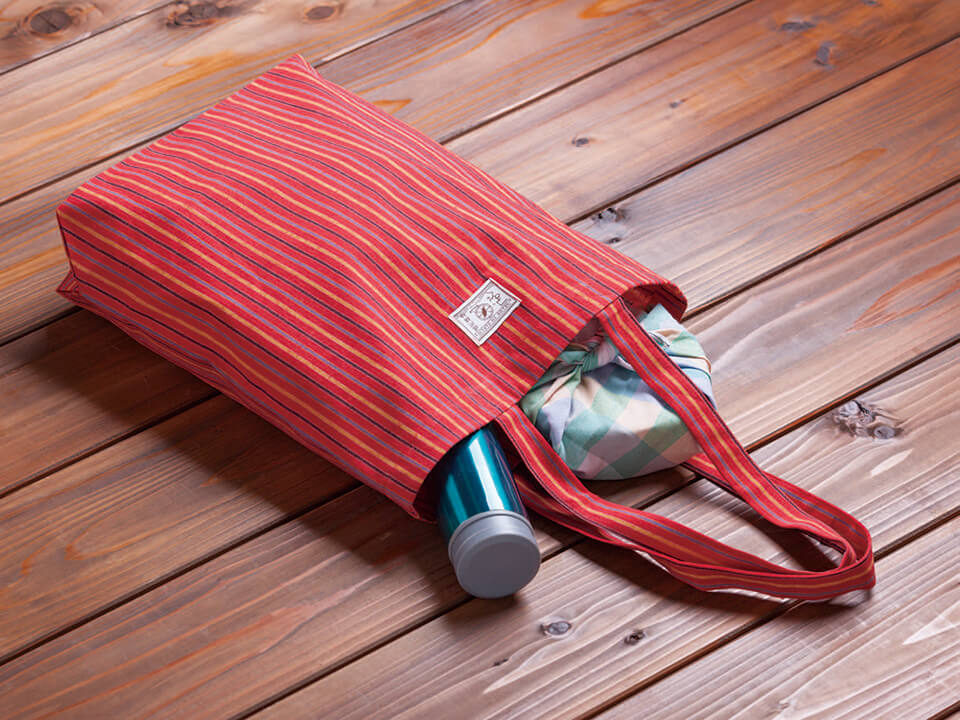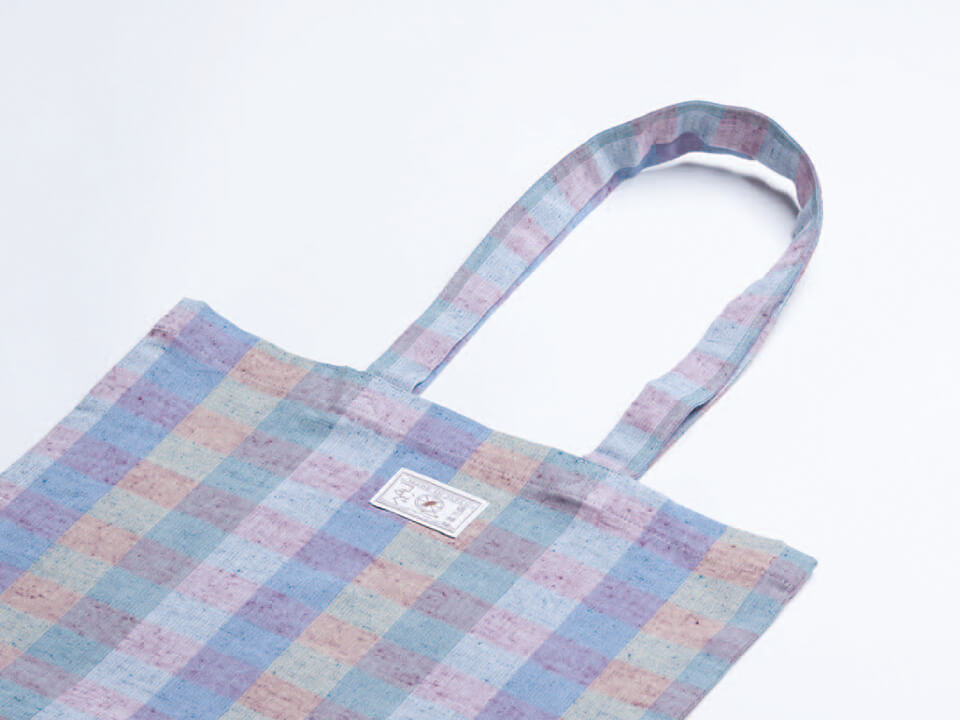 Furoshiki (wrapping cloth)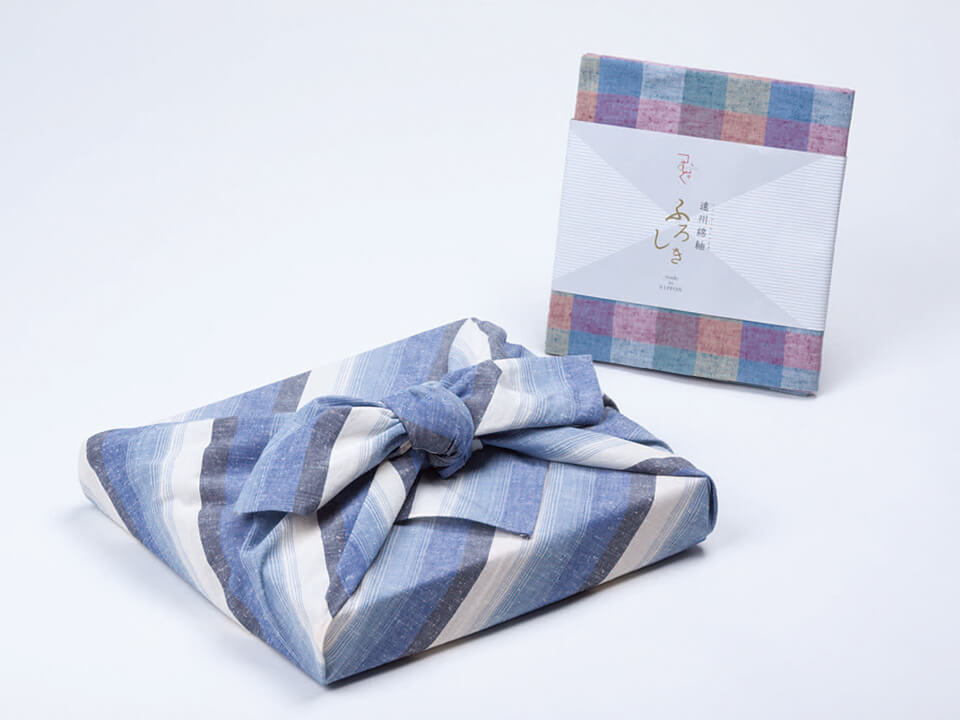 Slippers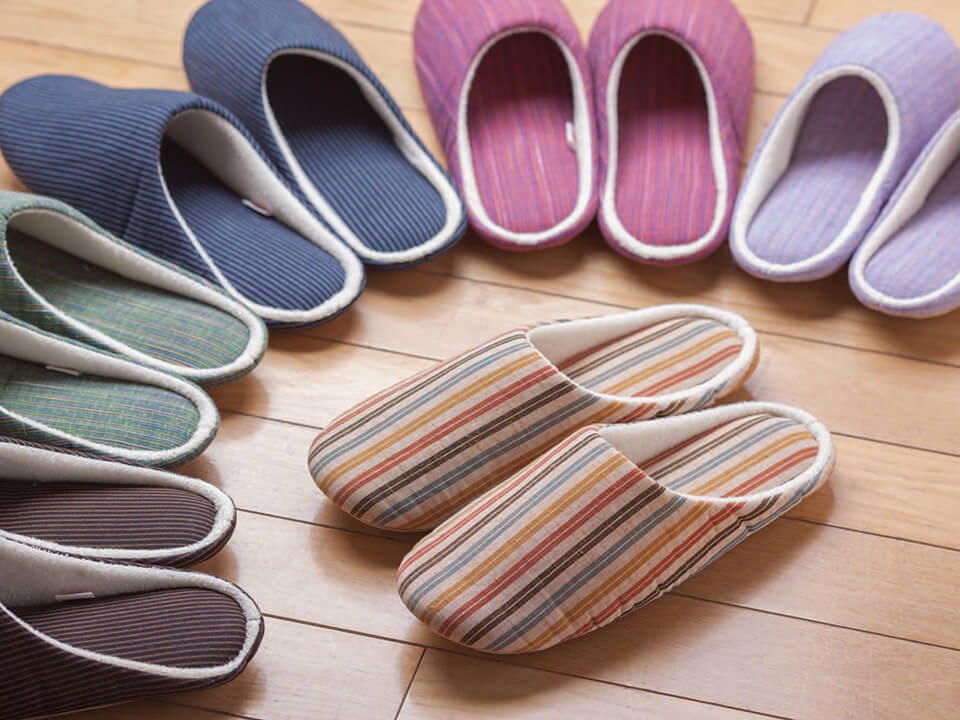 Eyeglass Case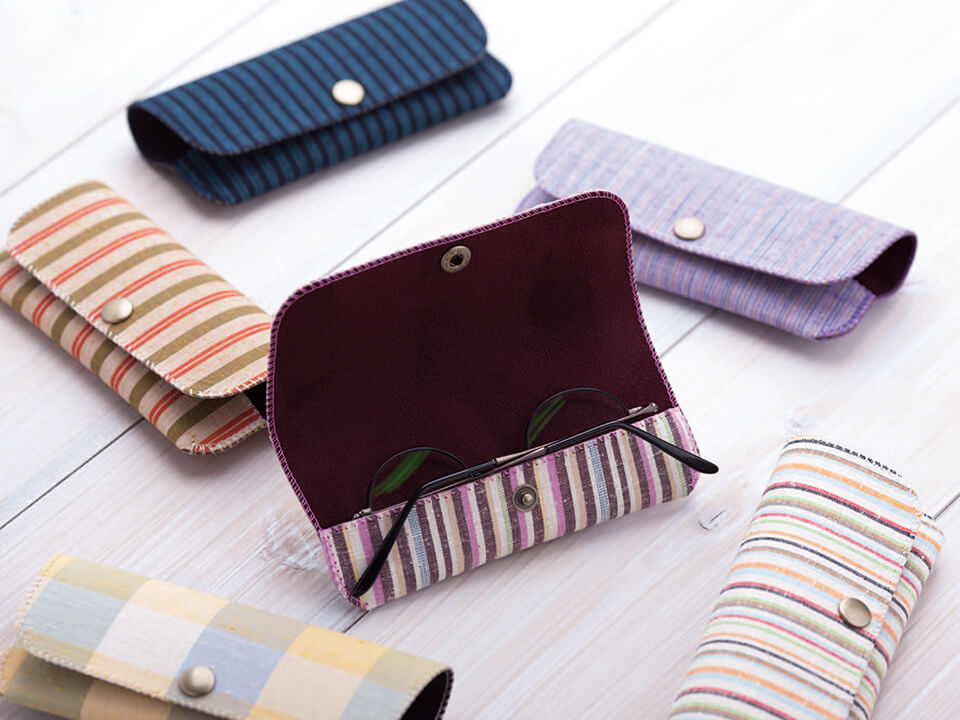 Velveteen Cleaner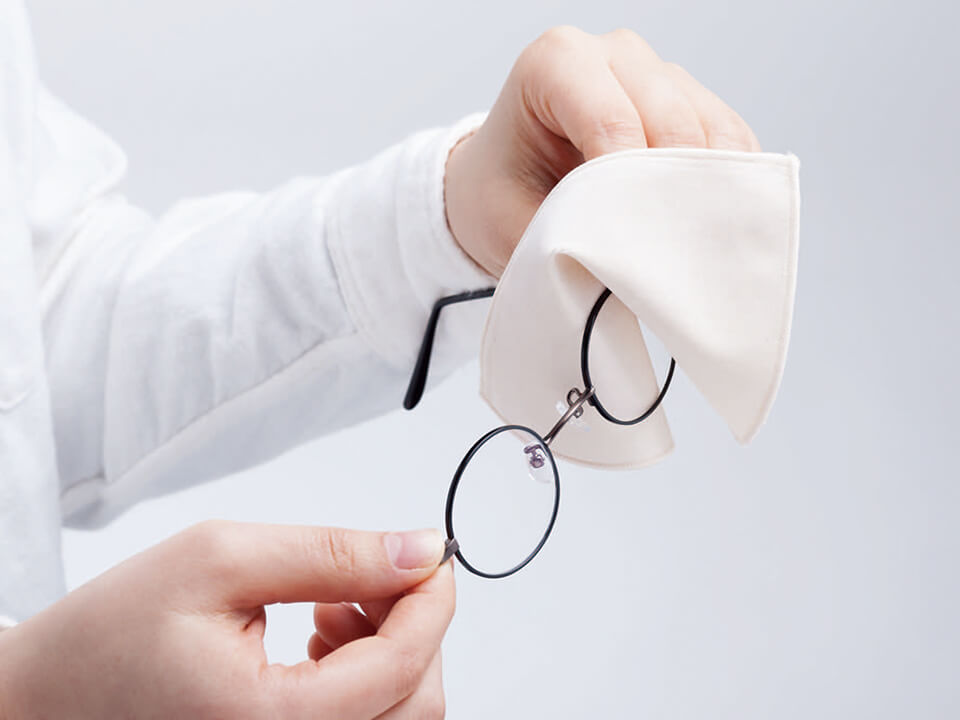 Luncheon Mat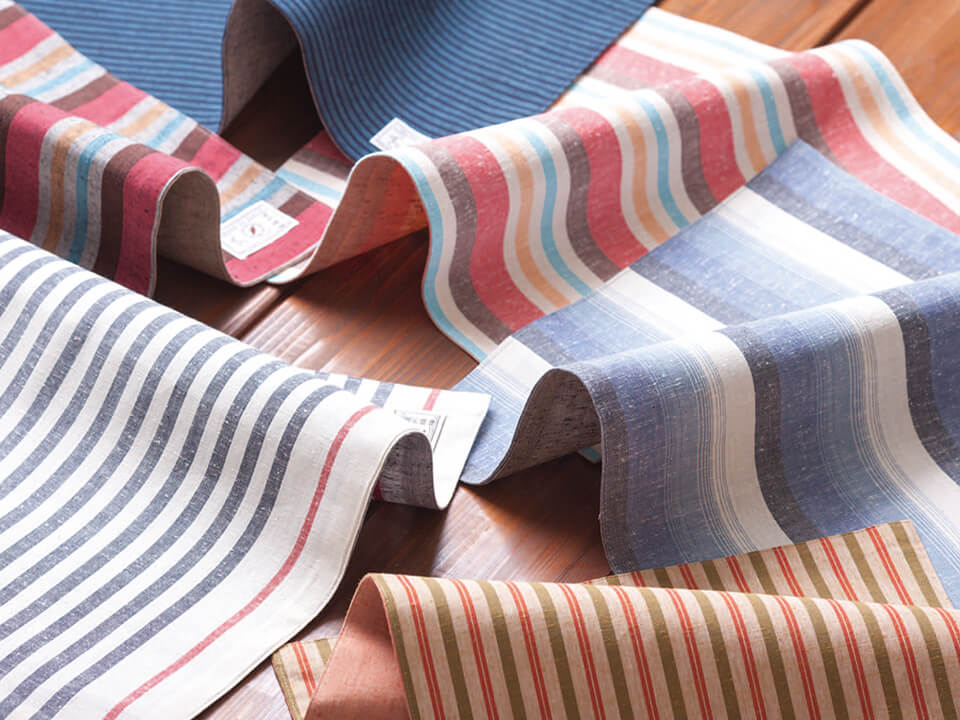 Coaster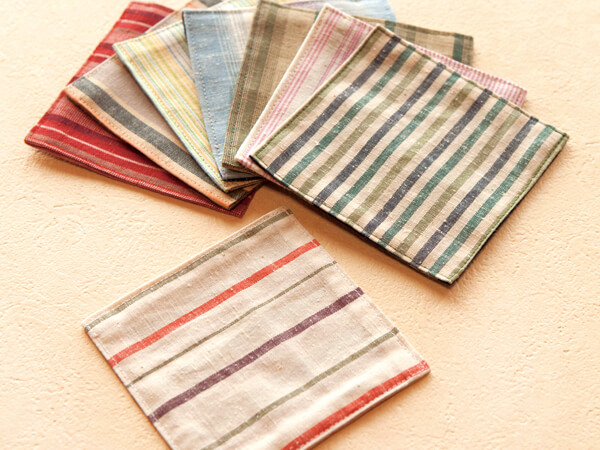 Shizuoka Candies in a Drawstring Bag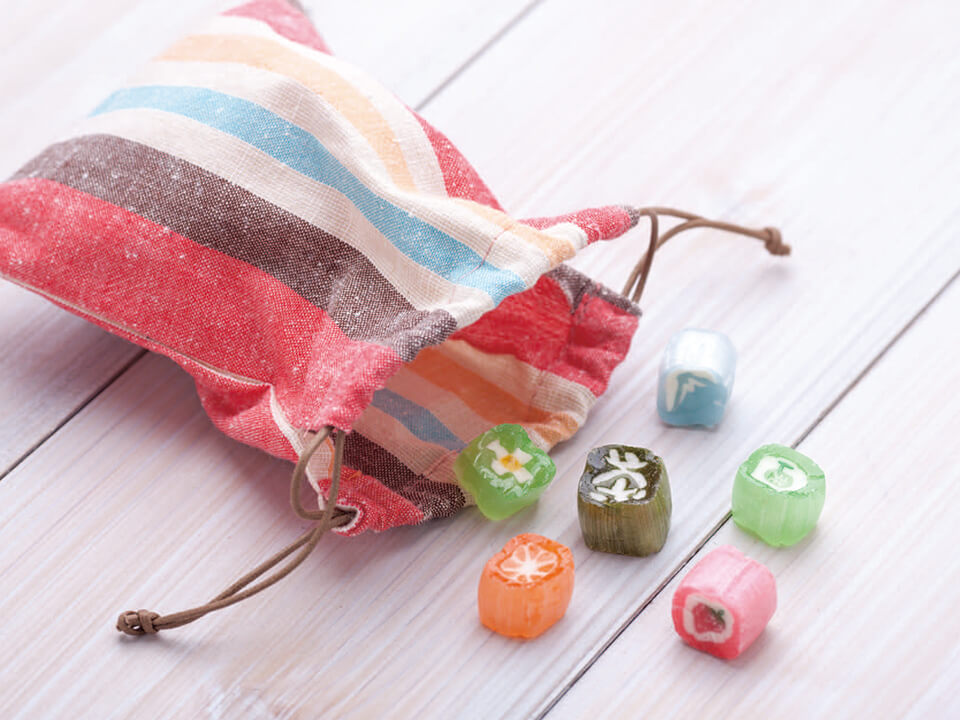 Drawstring Bag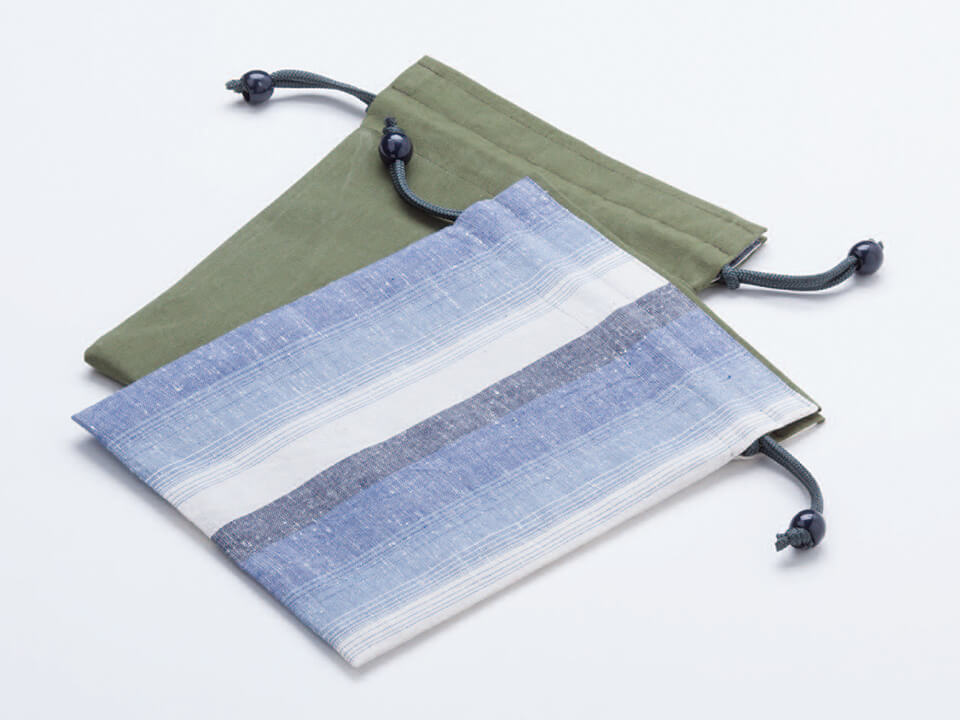 Blouse
Skirt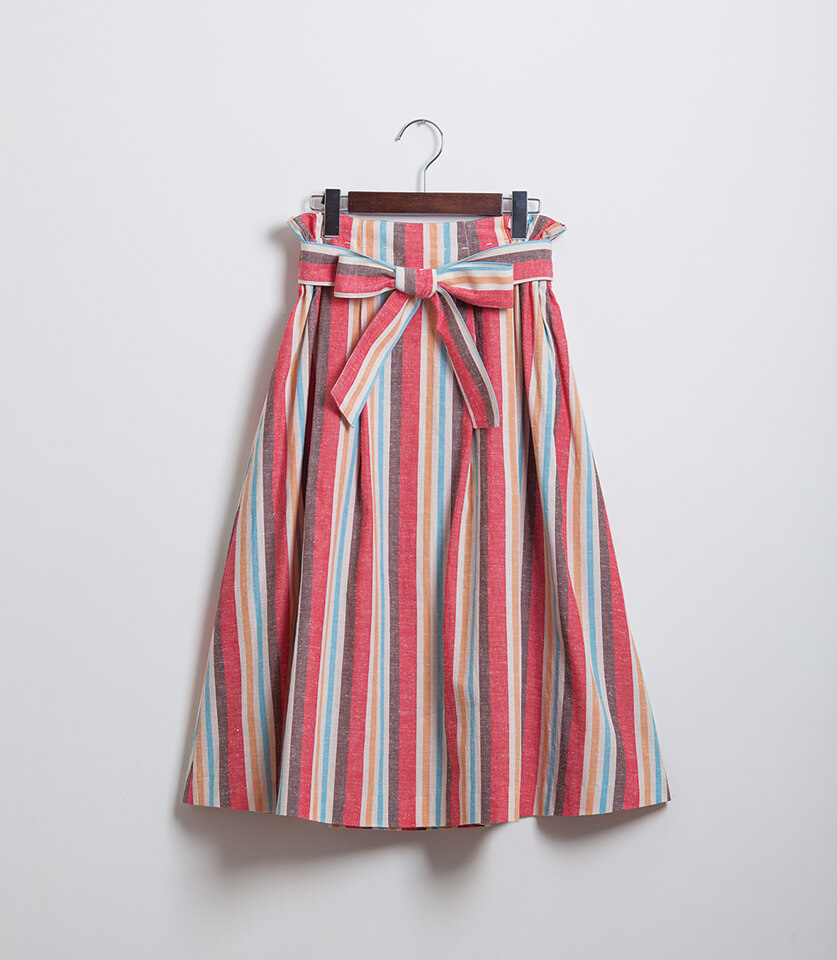 One-piece Dress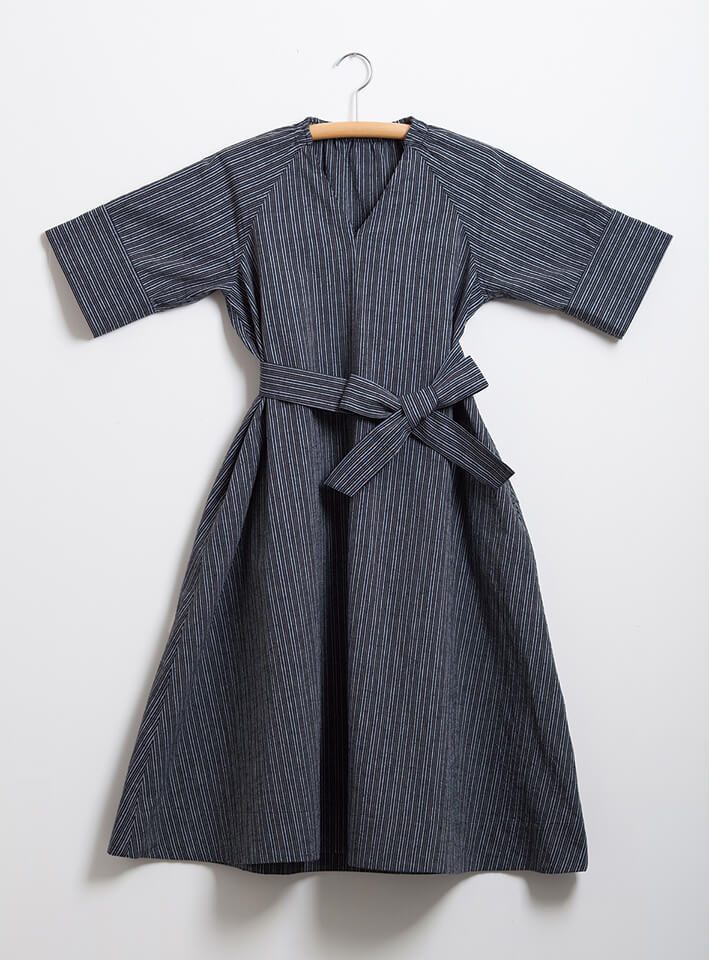 Japanese Stripes 1.2m roll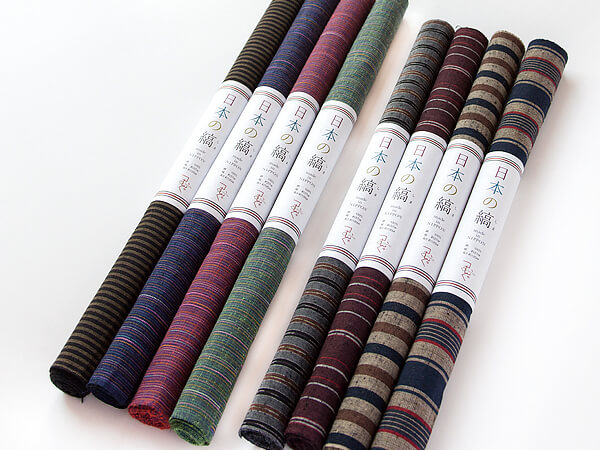 Japanese Hagire (Remnant Fabric)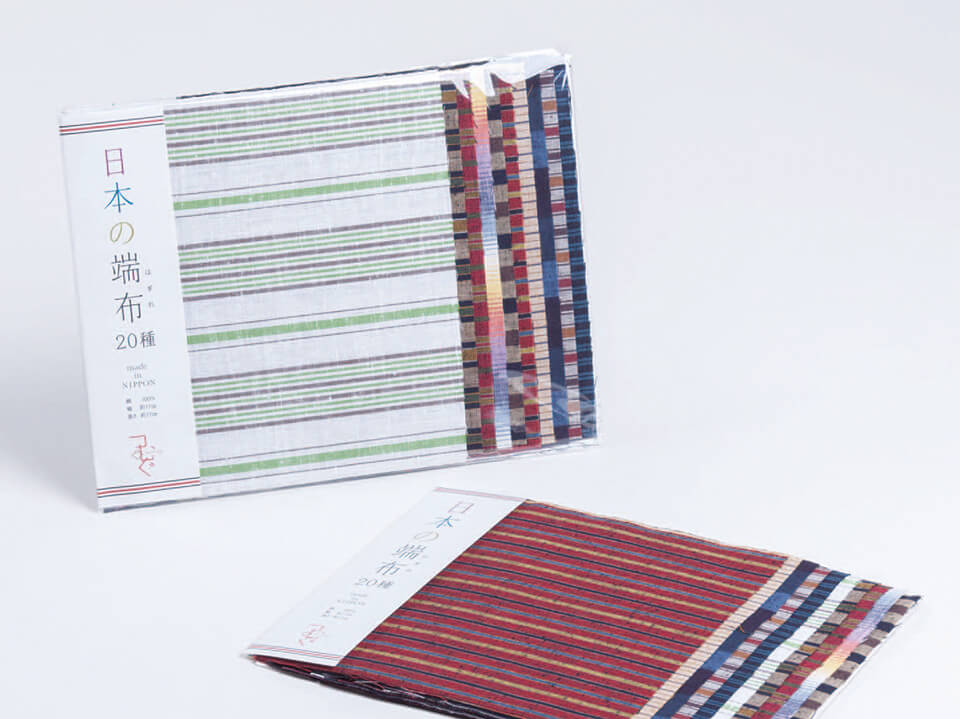 Made-to-order using fabric of your choice
Tanzen & Hanten
"Tanzen" is a yukata-like kimono made of thick fabric. It is widely used in hot-spring hotels, etc., during cold seasons. Tanzen is worn over a yukata and fastened with an obi (belt). The long length and use of padding were born from our ancestors' wisdom to spend cold winter in a warm and cozy manner.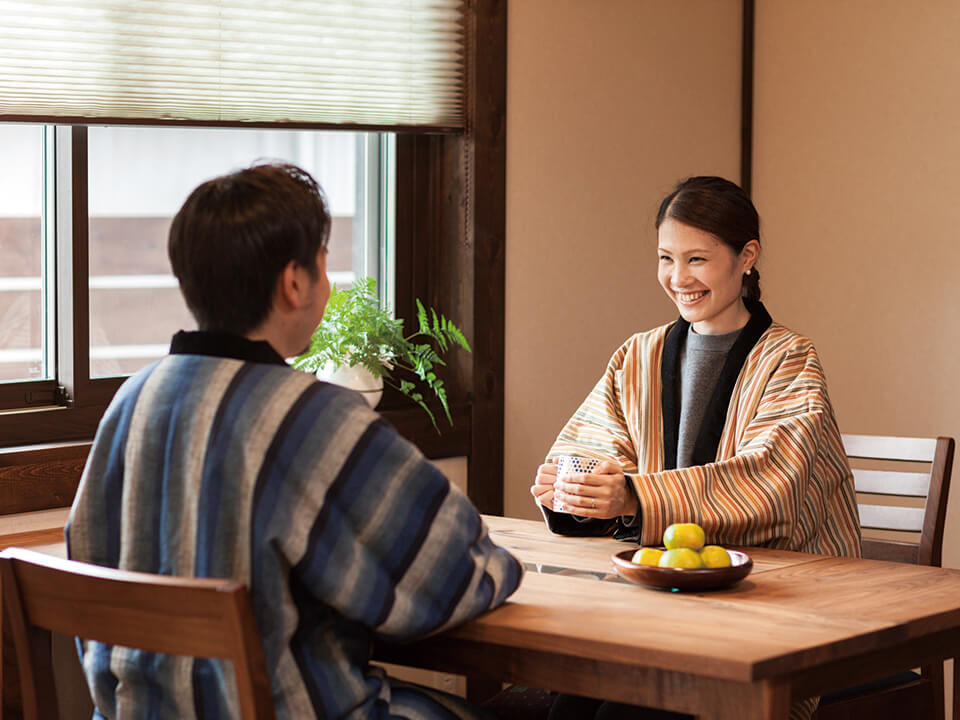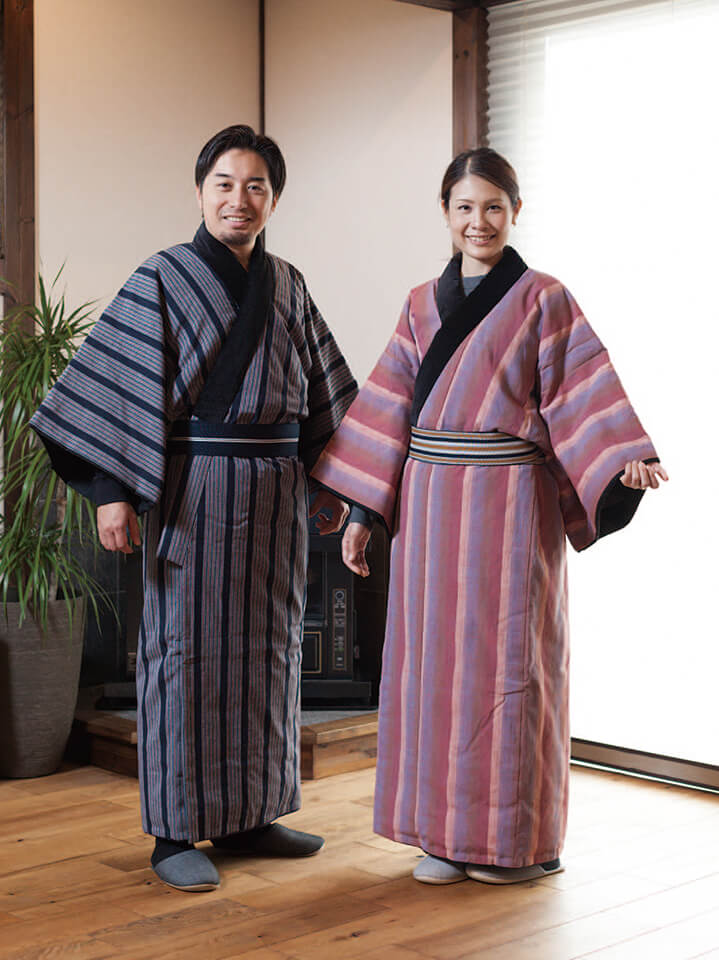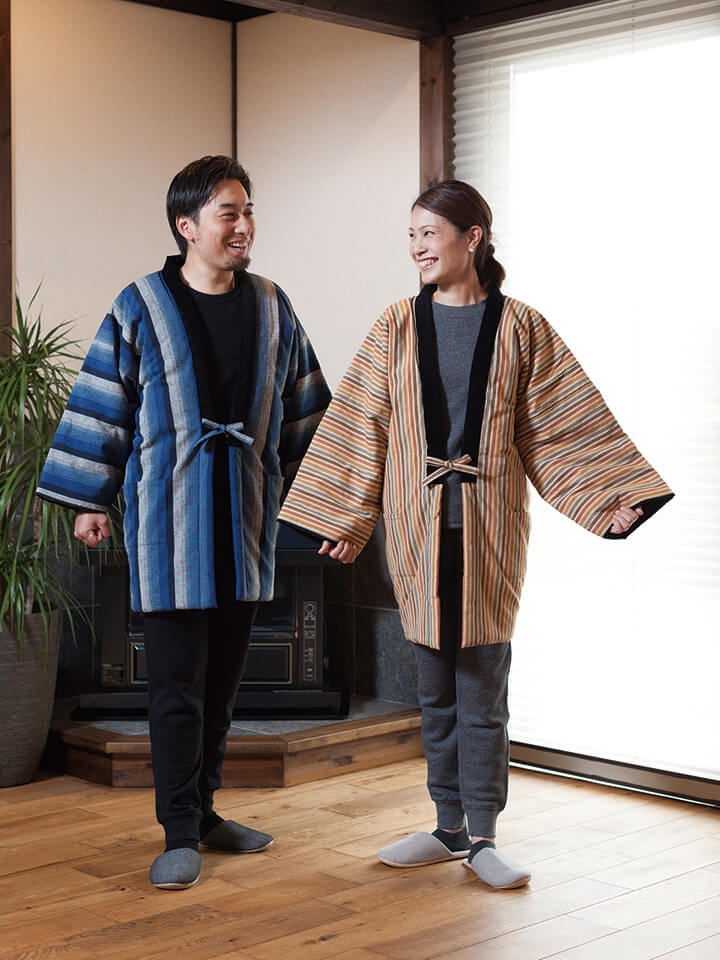 Tenryu Cedar
Tapestry Hanging Rod
The abundant and fine forests of Tenryu have long supported the cotton textile industry of the Enshu Region. This rod product was born out of the wish to preserve these forests. Cedar trees more than 60 years old are logged, and then carefully dried & processed for over 6 months. Use these rods to hang and enjoy tenugui and cotton tsumugi to decorate your house, office, and store, etc.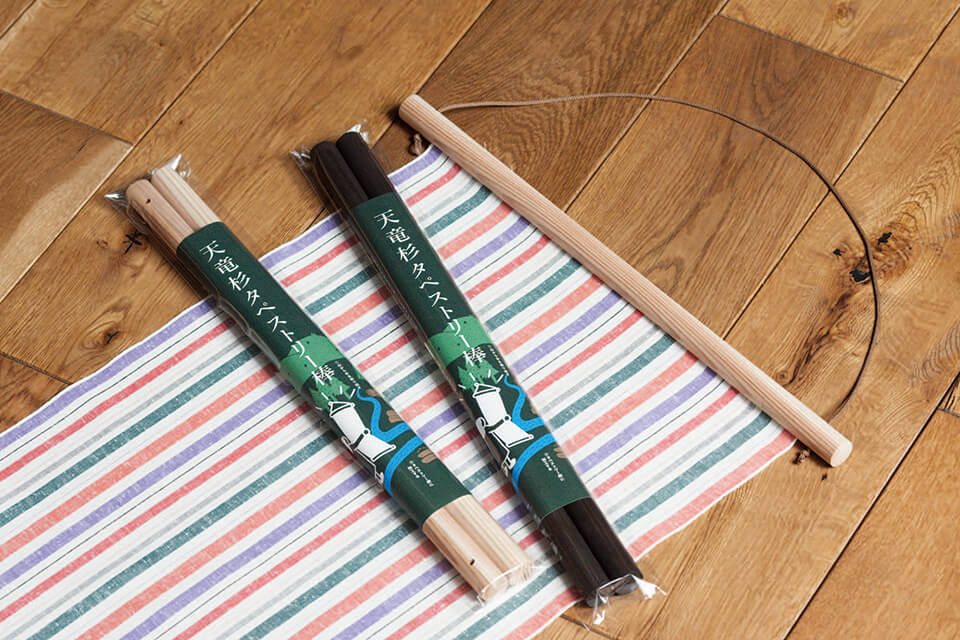 Enshu product
Chuusen Tenugui (Face cloth dyed by traditional method called "chuusen")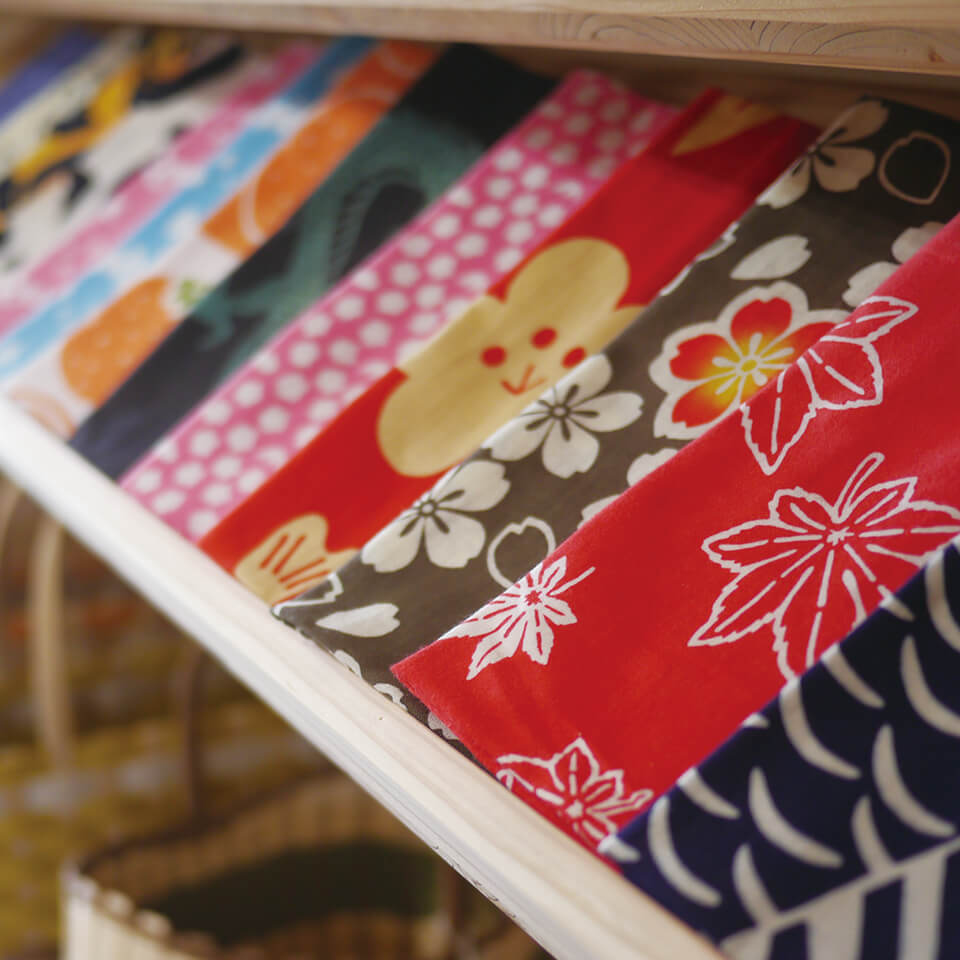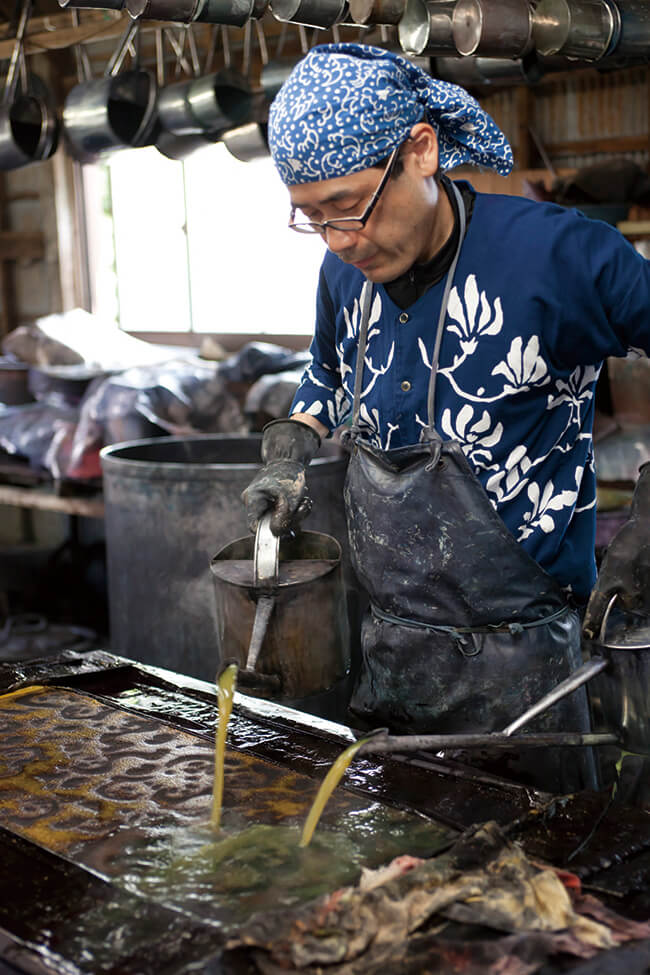 With this traditional technique, dye is poured over a stencil placed on a stack of cloth. The technique has been passed down for over a hundred years in this yukata producing place "Hamamatsu", where skilled craftsmen make each piece by hand.
Sanadahimo Cord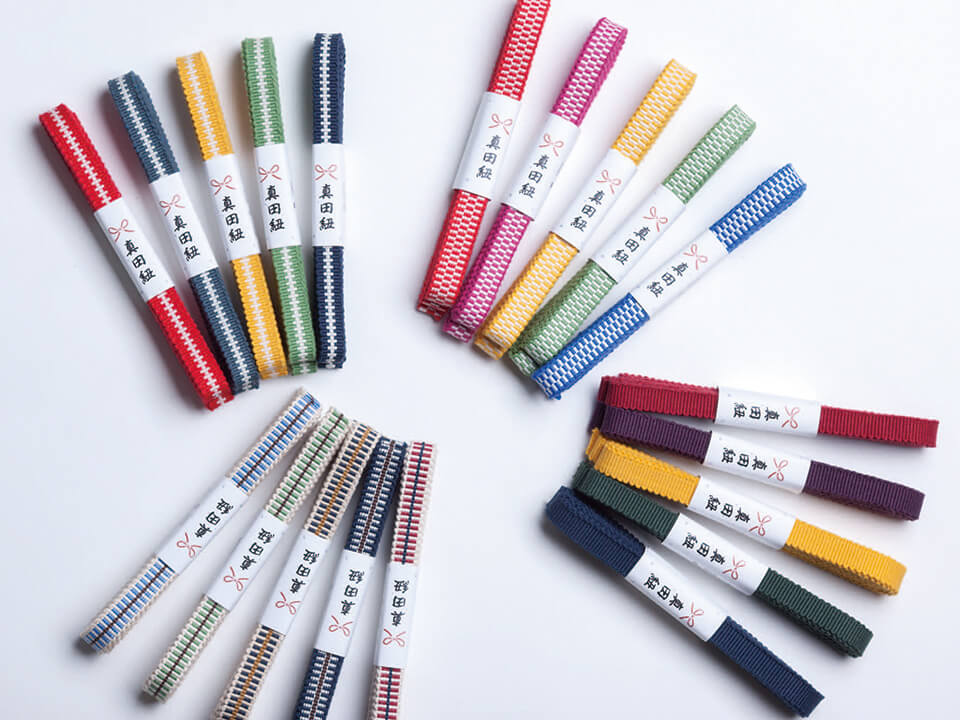 Aizome (Indigo Dyeing) Sashiko Thread